The "Secret" Formula for a Successful Business?
Structure. Systems. Strategy.
Welcome to the Change Maker programme
an online mentoring programme for small business owners who want to design & Run a successful business on their own terms
During the Change Maker Programme we're going to be deep diving into the heart of your business. Together we'll be....
Discovering time you didn't think you had by implementing smart systems and active automations which help to run your business while you focus on the work that brings you the most joy.
Learning how to love goal setting, metric measuring and all those other things which you thought would a) crush your creativity and b) were only useful for big business.
Designing a rock solid foundation for the next phase of your business.
Moving you away from the hamster wheel of managing the day to day of your business, and setting you firmly back into the role of leading your business.
Building a close knit group of cheerleading peers who are all at a similar stage of their business and want to see you succeed as much as you do.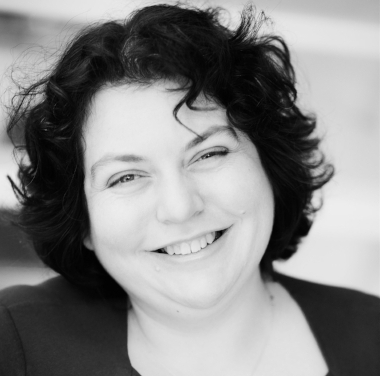 I founded the Change Maker Programme in early 2016 because I could see a very clear need amongst the business owners I knew. After successfully growing my own business and having made a career out of supporting other people's businesses, it was very obvious where the biggest obstacle was for the business owners I was working with. They had started their businesses, they were doing the work but they were so busy in the day-to-day that they simply couldn't make time to make sure that their business goals still matched their life goals.
I believe in the power of community. I knew that if I could combine my knowledge of growth strategies with the support of a peer group who were all striving for the next stage in their business then incredible things could happen. I wasn't wrong….
Saron Filled her client roster by Week 8 of the programme
designing smart systems made claire feel calm and in control
Is the change maker right for you? Let's get into the details
The Change Maker is an application only programme. If your business is selected to participate then you will receive:
A structured programme of learning and development
The support of a peer group constructed from fellow small business owners who are at a similar stage to you.
Prep notes arriving in your inbox each week packed with information and curated articles relevant to that week's theme.
Live, online group mentoring sessions.
E-mail and group support between sessions for quick questions and motivation.
Models, planners, worksheets and more to keep you on track during the programme and once the programme ends.
STRUCTURE
The foundation stage is all about making sure that you have a rock solid base to grow from. We cover every area of your business from what you do to who your ideal customers are. We take account of the language you use and the limitations you have been putting in your way which are preventing your business growth. Then we work together to discover time you didn't know you had and what to do with it to grow your business to the next level.
+ Business Modelling
Design Your Business Blueprint
Uncover the gaps in your current foundations
Understand your current priorities
+ Building Blocks
Review what has been holding you back
Understand the role that failure and risk play in business growth
+ Time Management
Review effective versus efficient working patterns
Discover time you didn't know you had
Try out a number of different produtivity techniques
+ The Leadership Mindset
Find out what it means to be the C.A.E of your business
Explore the Management versus Leadership mindset
Uncover the importance of values and mission for your business
SYSTEMS
Every business has processes. These are your roadmaps to success. We're going to dive deep behind the scenes of your business to find out what you're doing, what you need to be doing and how you could be doing it better. You'll get access to the operations of my business to see how things work in practice before deciding what to implement in your own business. Models, templates and more to use over and over again in your business.
+ Map Your Flow
Break down your most used processes into repeatable flows
Uncover where you can streamline and make efficient choices for your clients
Tips for file storage, client templates, sales flow and more
+ Review & Implementation
Break weeks are included for you to reflect, review and implement
+ Tools & Systems
Learn how to introduce time saving tools into your business
Assess the systems which work for best for your clients
Start implementing project management for business growth
+ Gather Your People
Weave client delight throughout your business
Dig deep into what your client needs and how to deliver it
STRATEGY
It's time to set some goals and work out exactly how you are going to achieve them. Together we will work out exactly where your business needs to be heading and break that down into an achievable plan for success. We'll explore how to keep going through the peaks and troughs of running your own business. As well how to position yourself for future growth and expansion leading a business you love serving customers you are crazy about.
+ Goal Setting
Why goal setting is essential for growing your business (and won't kill your creativity)
Understand the mechanics of goal setting
Start plotting out your 90 day goals
+ Measuring Success
How to break your goals into achievable tasks and measure their success aka key metrics for non-believers
Using your systems to achieve success
Incorporating non-traditional metrics
+ Highs & Lows
How to keep going when you just can't keep going
What to do when life gets in the way
How to reframe when your goals need to change
+ Wrap It Up
Putting it all together and launching for success
By the end of the programme you will have refined your processes, streamlined your systems and have identified the strategies which will grow the business you run without compromising the life you want to live.
The group you will join is a deliberately small, so that we can truly dig into the details of each business. You can be confident that your business will get the individual attention it needs along with the support and learning that a group experience offers.
Your Commitment
Your Personal Commitment
Joining a group mentoring programme is an investment in the future of your business. You need to approach it with a willingness to learn and an openness to new ideas. It is a commitment to driving your business forward and to supporting fellow business owners in doing the same. In order to get the maximum results from it you will need to ensure that you are available each week for the duration of the programme. Live Sessions are usually held on Thursday mornings (Central European Timezone).
Are you in?
The next Change Maker Programme begins in SEPTEMBER 2018. To apply for your place, click the button below: